When life feels perfect.
Every touch point in this layered, multi-channel campaign, consisted of simple, crafted human moments that would make it's ultra high net worth guests want to have those experiences for themselves. If we are speaking to a time-starved audience where every second of the day is scheduled, our minimalist and transporting approach instantly became a surrogate for the space and openness of the Four Seasons experience.

t
Four Seasons global campaign examples
We launched the Have Family Will Travel Blog as a way of connecting families to the brand in a deeper way through social media.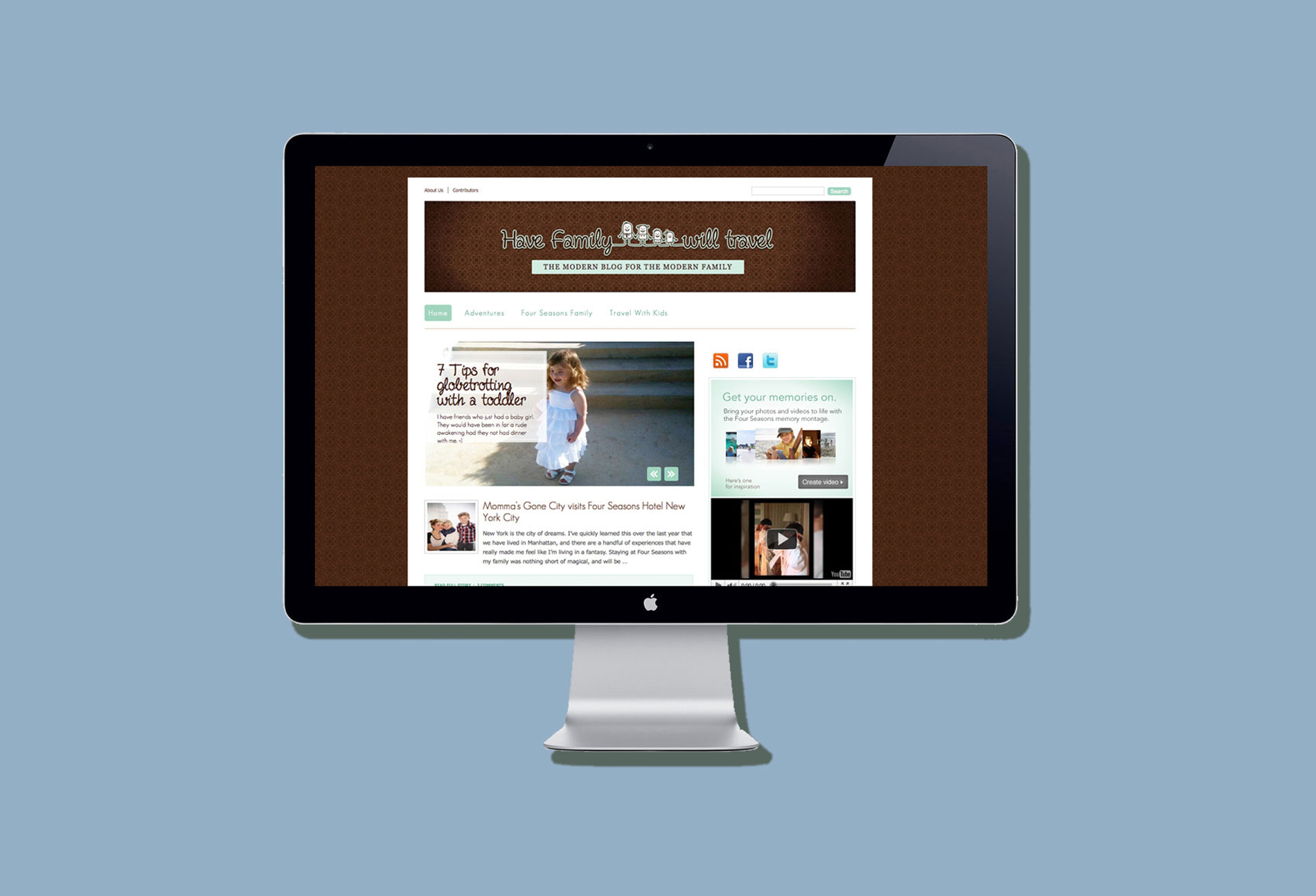 We partnered with Animoto to create the Memory Montage inviting guests to easily upload photos and video, add music and turn their Four Seasons experiences into socially sharable downloadable HD videos.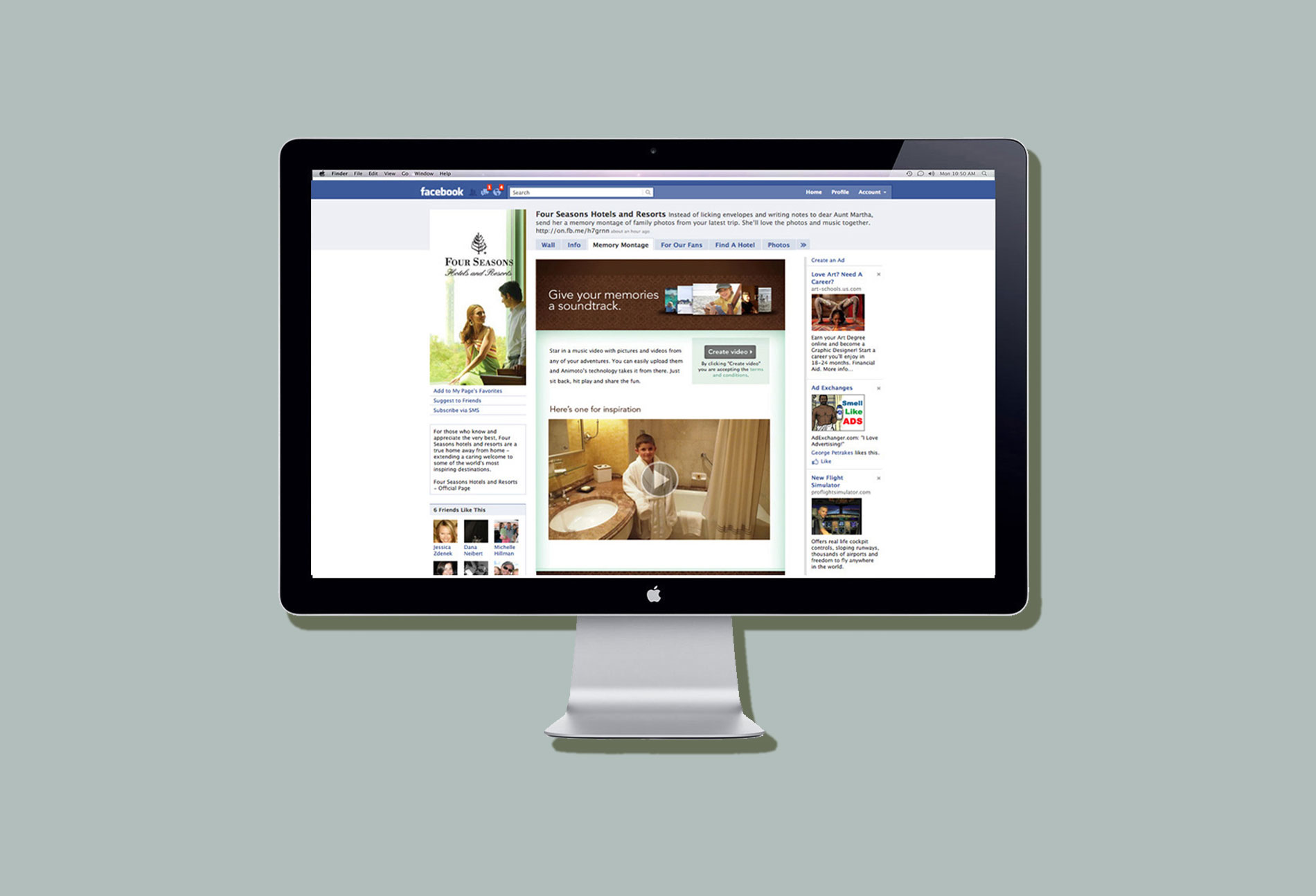 Shot in Hampshire, England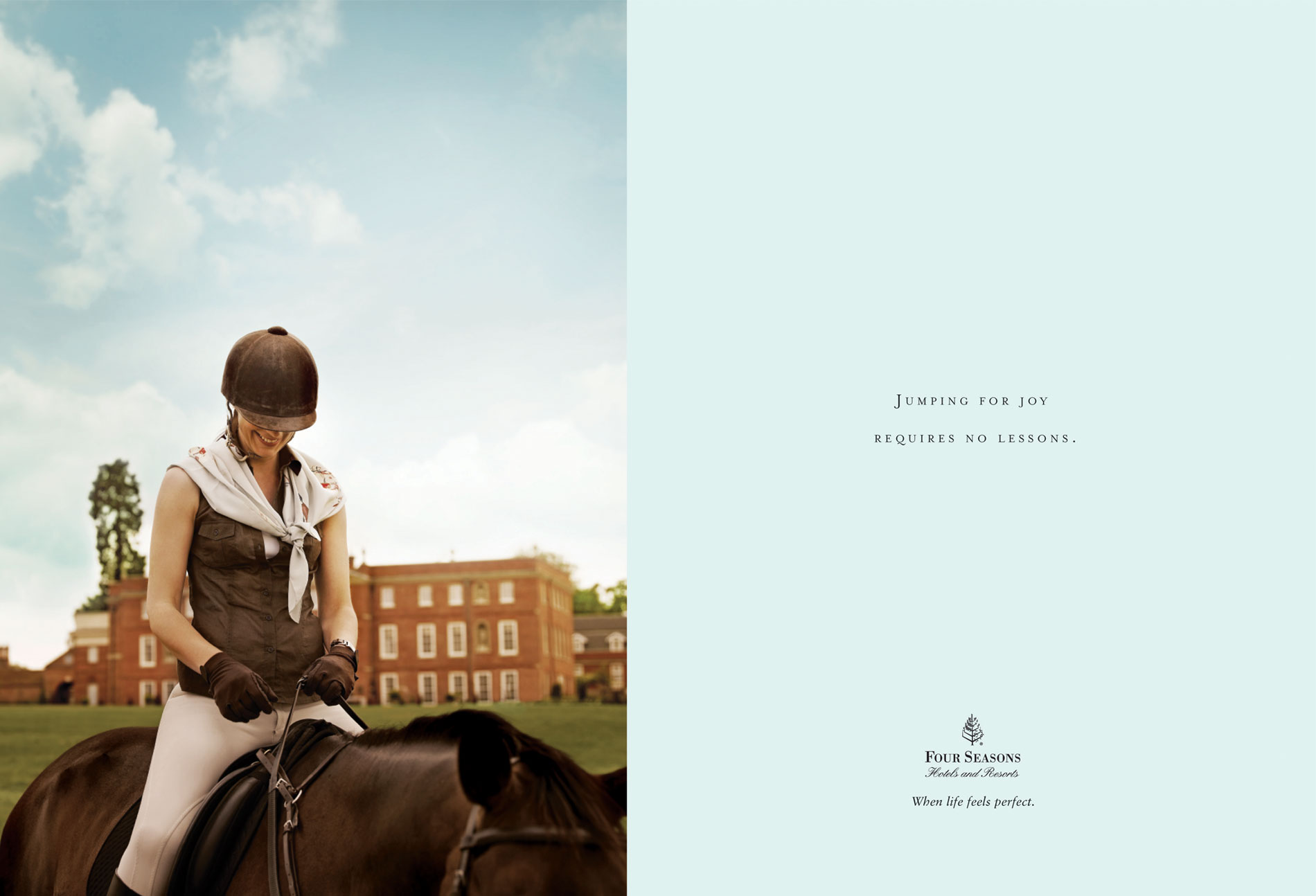 Shot at The Tented Camp Golden Triangle, Thailand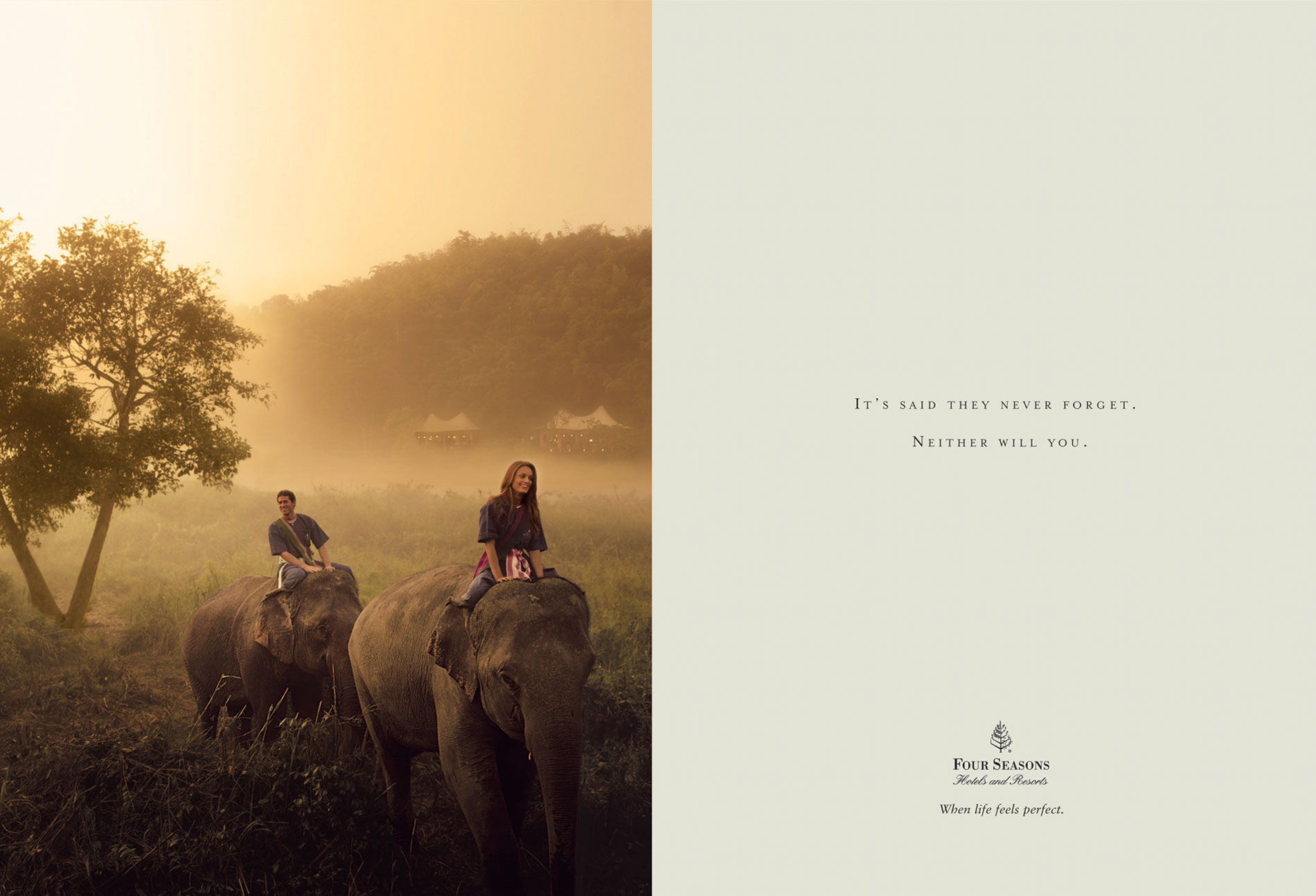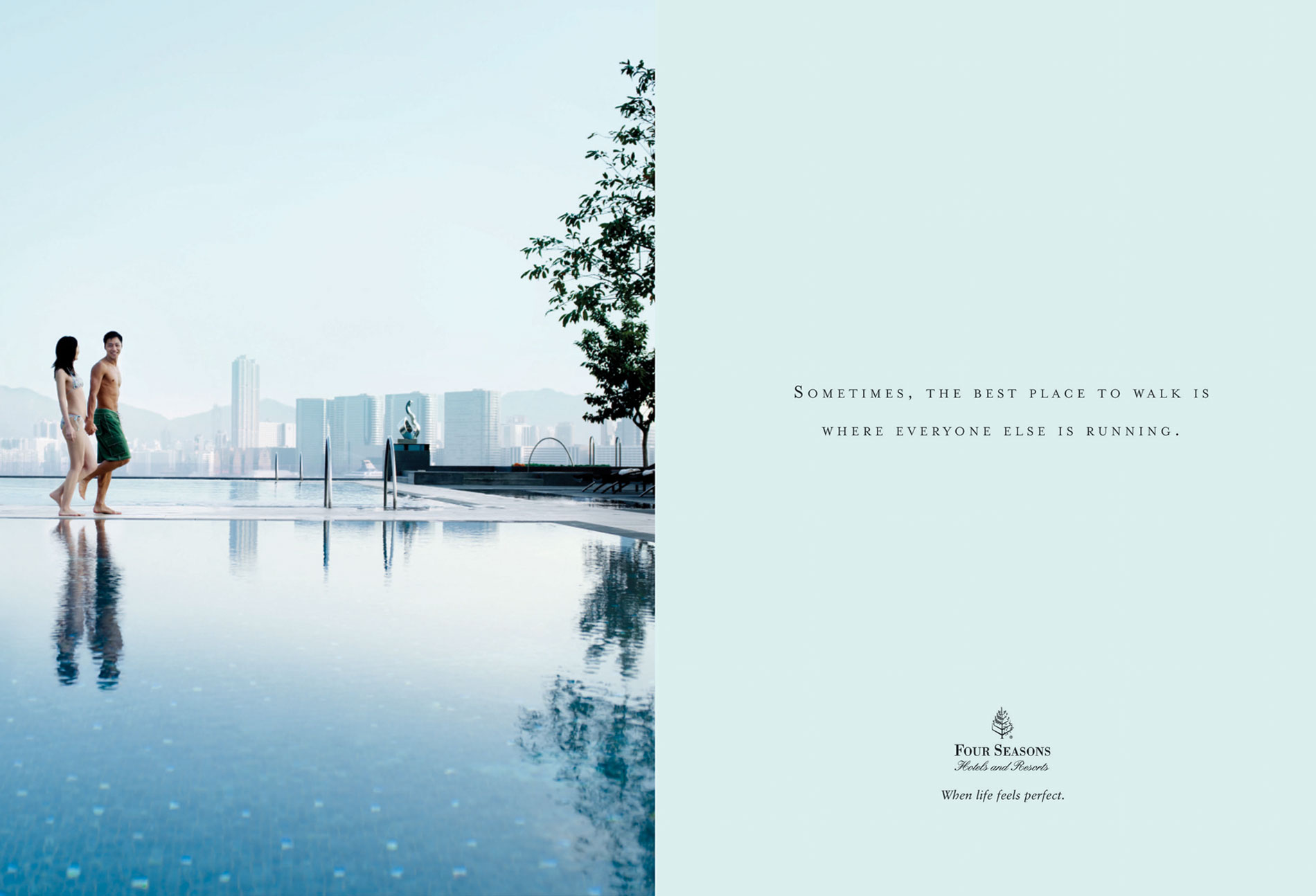 Shot in The Maldives at Landaa Giraavaru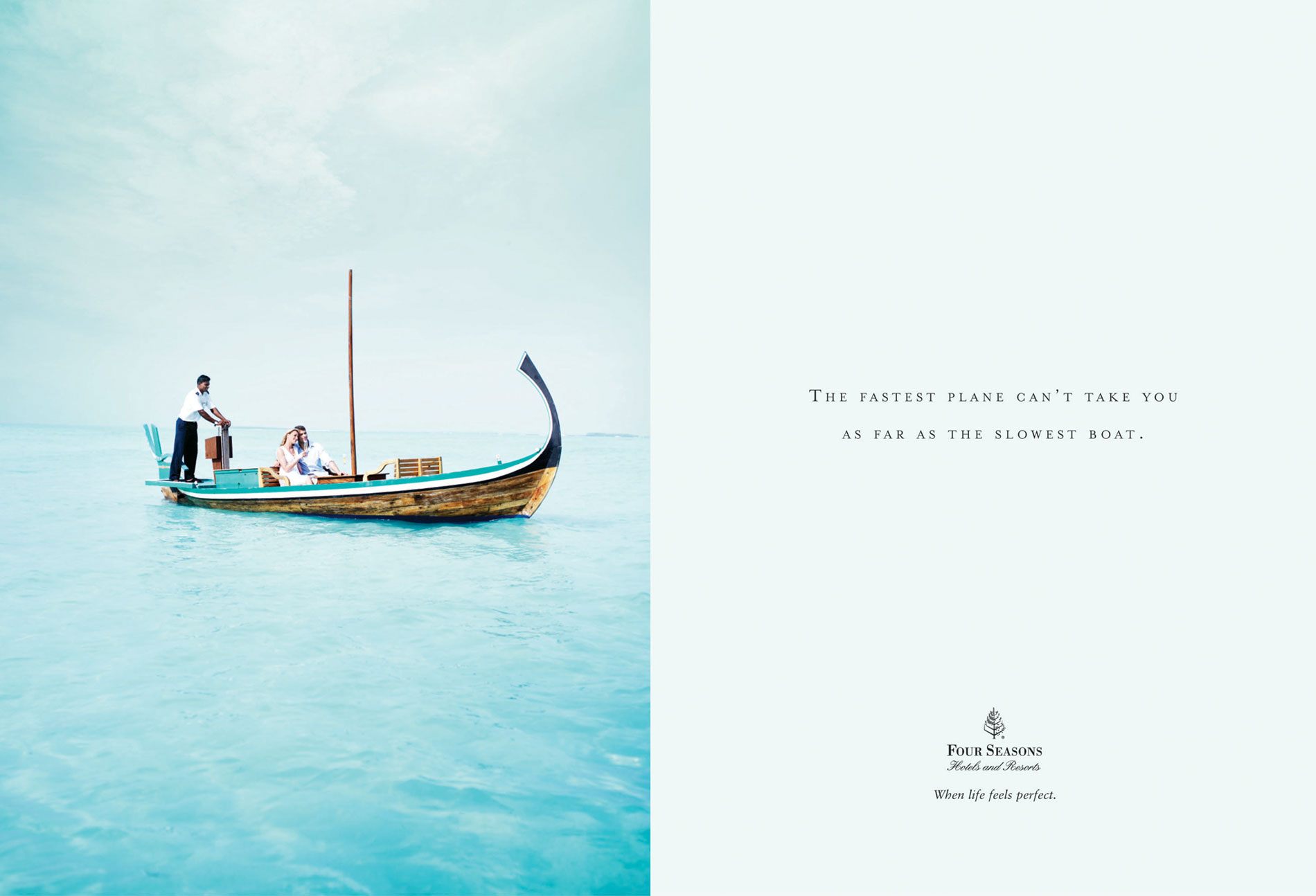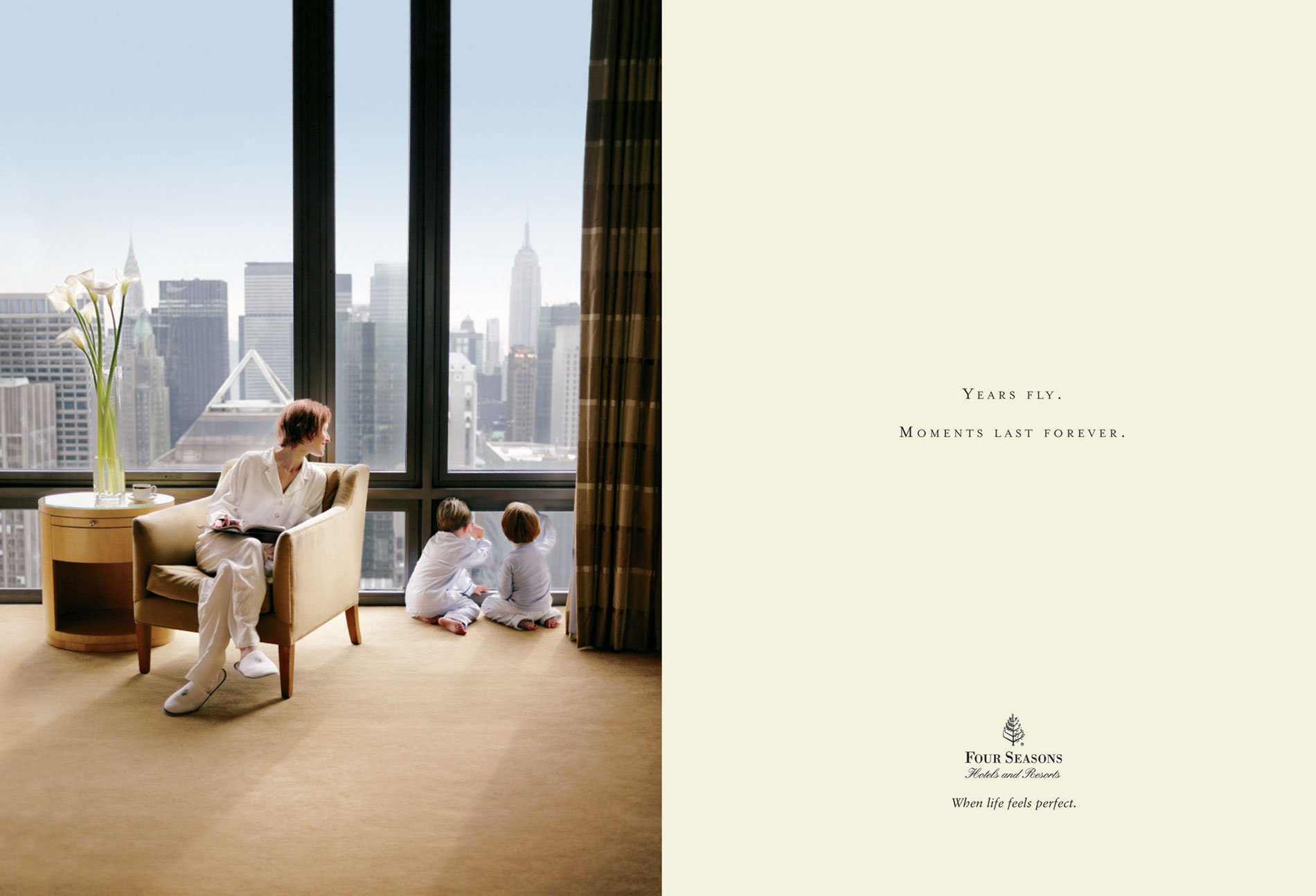 Shot in Chiang Mai, Thailand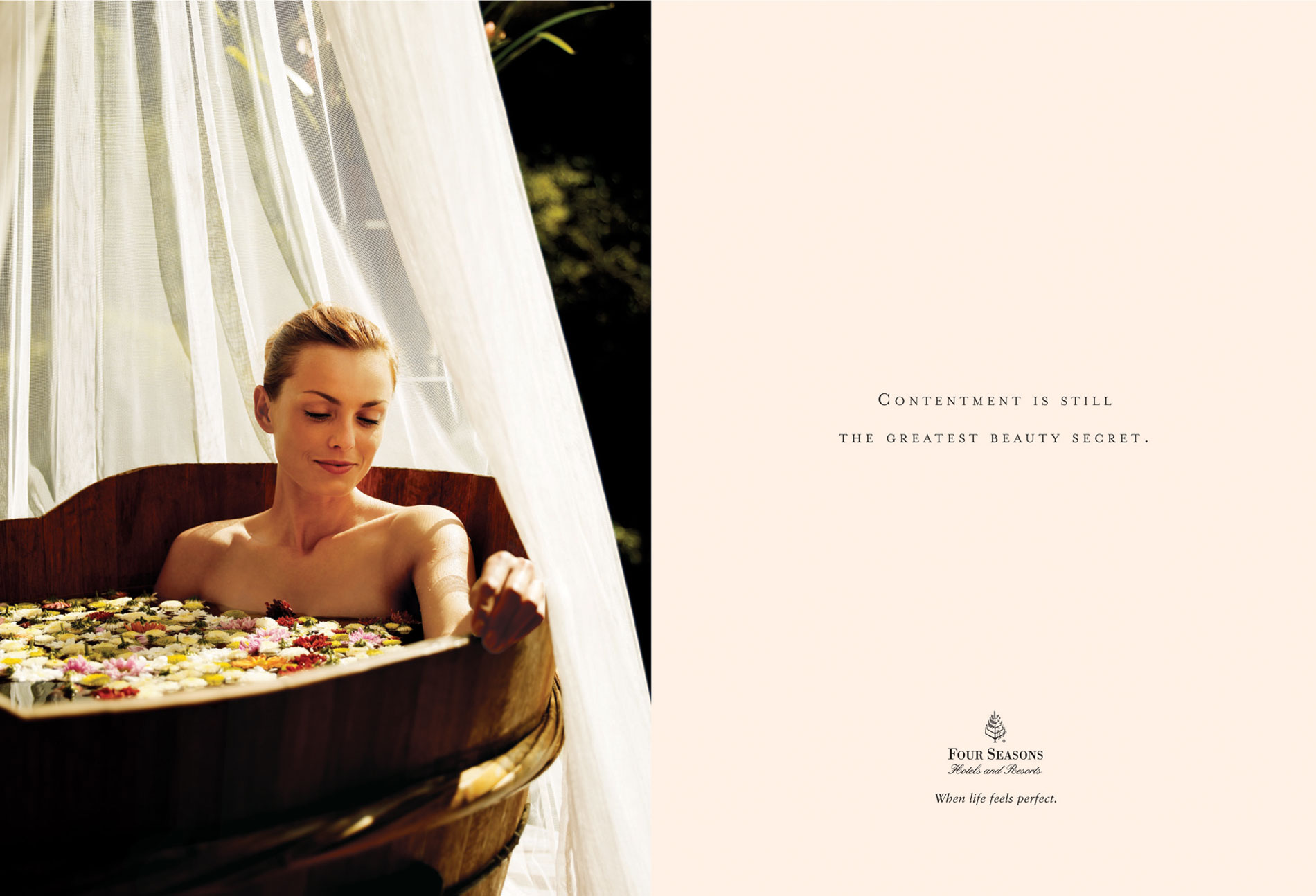 We literally shot the campaign all over the world for the brand level as well as individual markets. Here's a bit more about the campaign.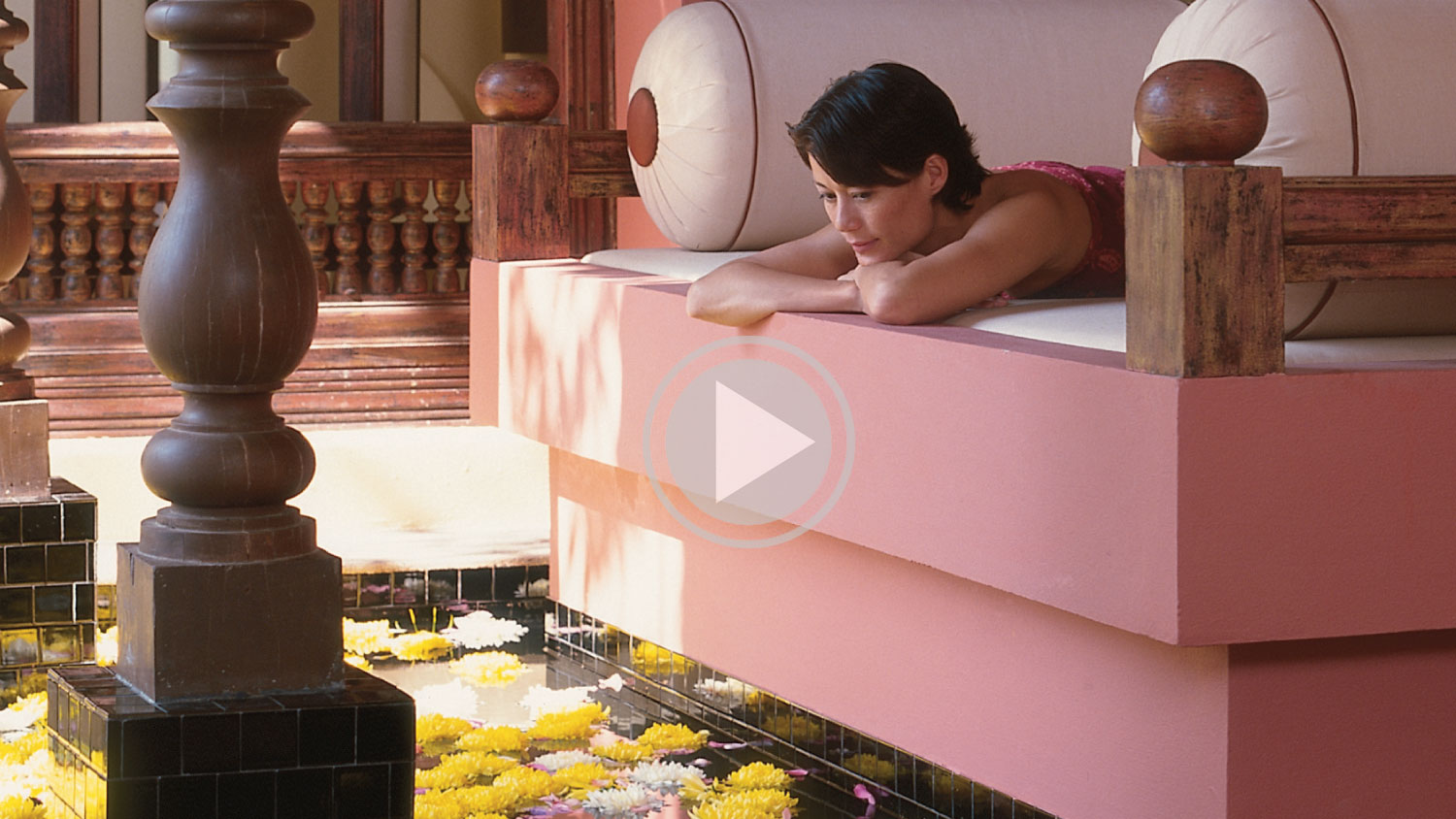 The Challenge
The Four Seasons brand was getting competition from an increasing number of high-end luxury hotels in every region of the world. The brand needed continued brand appropriate and ownable differentiation in the cluttered competitive set.
The Solution
We uncovered a universally unique insight among luxury consumers. The need for time. For the super high-end luxury segment, time is the ultimate currency. Time spent with loved ones, where all day-to-day stress is removed, experiencing authentic regional experiences is therefore the ultimate luxury. The Four Seasons brand reassures that everything will be exactly right and with local flavor no matter where you go in the world. It's in this fundamental truth that we grounded our "When life feels perfect" campaign.
As brand stewards for The Four Seasons, we developed global strategies and campaigns and we also helped them in their transition to become the world's first luxury hotel brand to fully embrace and utilize social media.
The Result
Throughout the duration of the campaign the brand enjoyed double REV PAR over many competitors and the campaign continued to endear the brand to its loyal fans.