H2bar
The founders of howtobearedhead.com came to us in search of a brand identity and a voice for the core editorial and advertising components of their site. H2bar is a NYC-based up-and-coming fashion blog that is dedicated to the fashion, lifestyle and in's and out's of being born a redhead. The site has tremendous upside for fashion and beauty advertisers because H2bar has an organic and captive share of the lucrative redheaded population of the US. They have been increasingly collaborating with many trendy fashion brands as the upside for these marketers is enormous.
H2bar has a very active social media presence and use the "reditorials" to begin conversations on Twitter and FB. We have utilized various NYC redhead models and gave the editorial a distinct magazine edit look and feel. The "reditorials" have been exclusively shot with up-and-coming fashion photographer Kara Kochalko.
People Magazine
People came to us with a project to help them with a trade ad reminding advertisers that People magazine is much more than just fashion and fame, it's a magazine of substance and importance and it plays an important role in peoples lives and therefore is valuable to advertisers. So much so that it had become number 1 in revenue, ad pages and market share for the 1st time in its' history.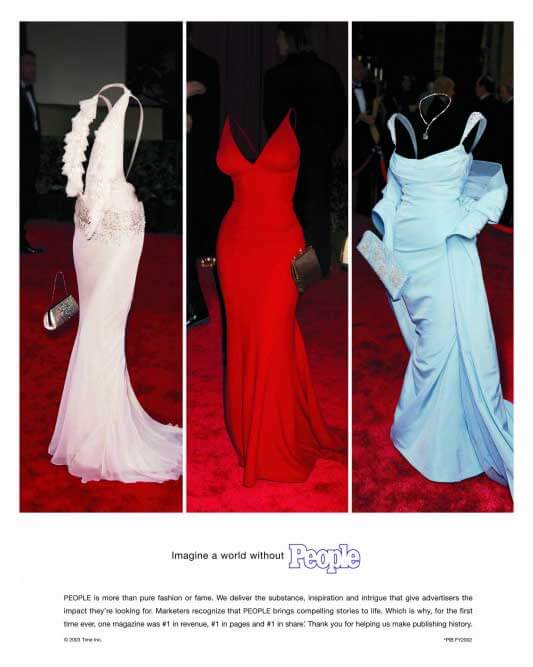 Woolrich in-store heritage series idea
A limited edition in-store series that was aimed at blowing the dust off the brand by using the iconic sheep and pattern in a new and ireverant way.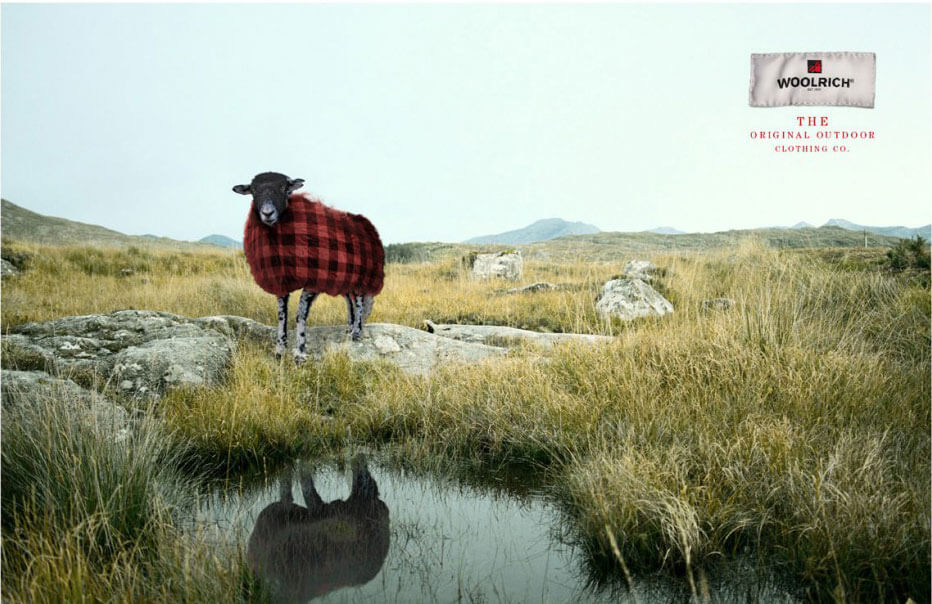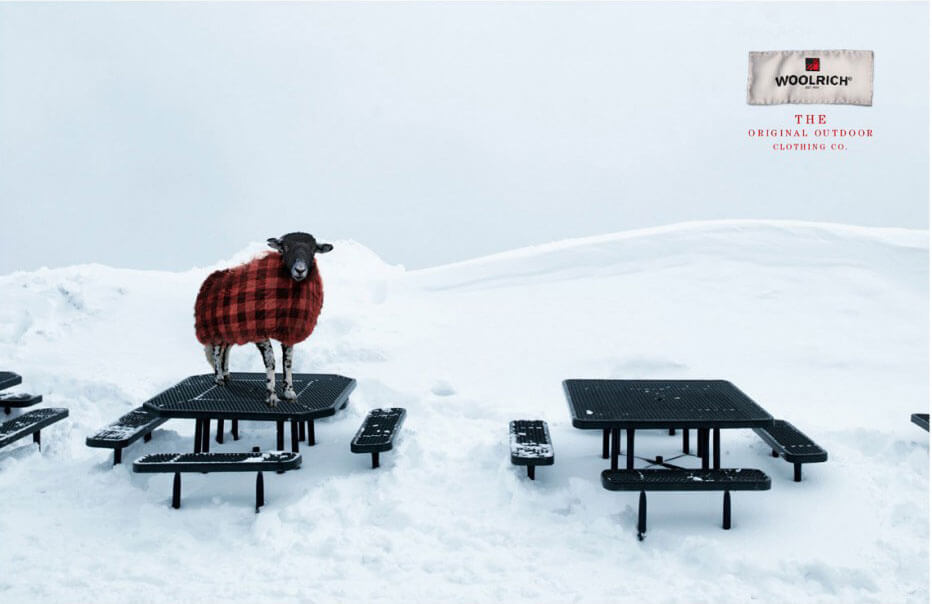 The Golf Course Superintendents
Golf course superintendents are truly the unsung heroes of the game. This campaign was done in partnership with John Deere to shed some light on the amazing things that these guys do everyday. The campaign was aimed at humbly telling their untold story and reinforcing that everything they do is so that your game can be better. We used a long copy approach to actually tell the interesting stories.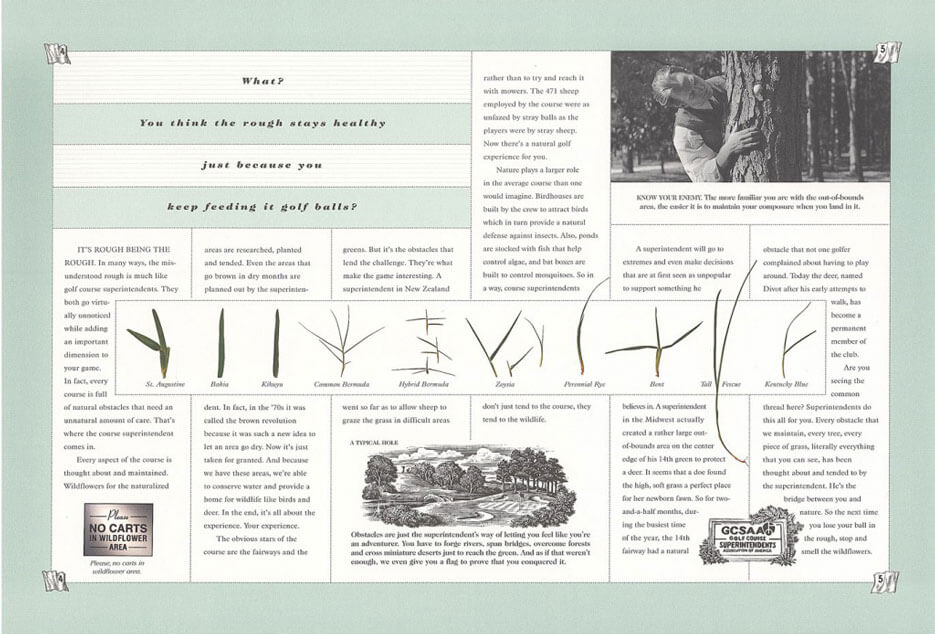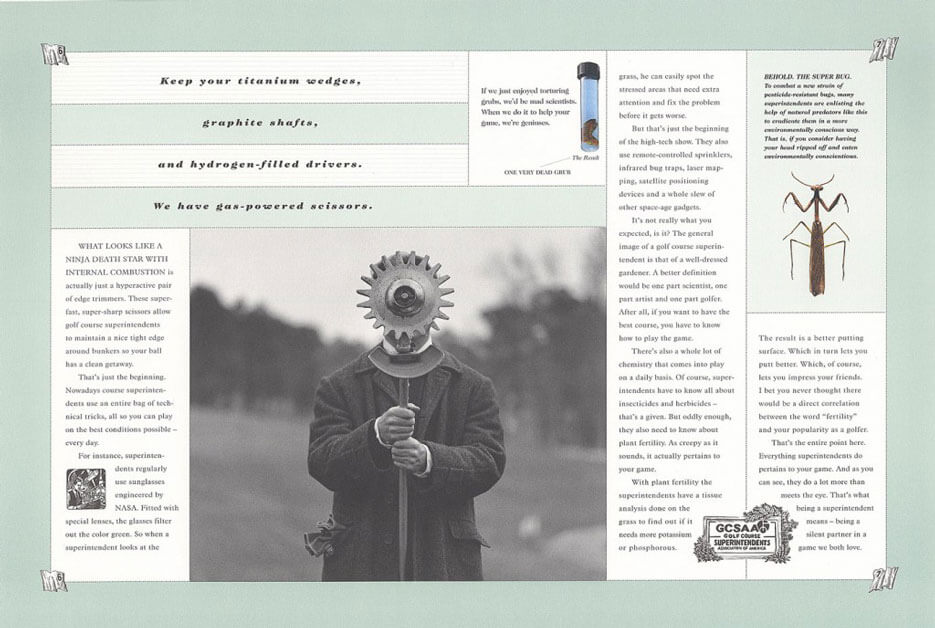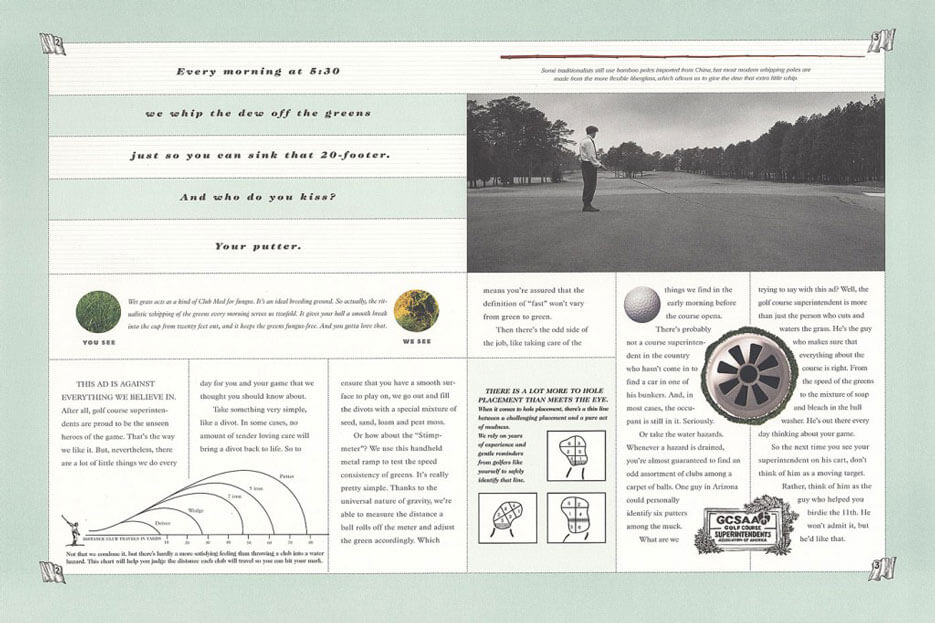 Michael Ancevic Creative Director/Art Director. Stephen Mietelski Creative Director/Writer on GCSAA.
Eddie Bauer outerwear
Eddie Bauer has taken many missteps in it's history. From chasing velcro and casual fashion to straying from it's outdoor heritage, the nearly 100 year old brand has not had a good go of it in recent decades. New management came to us to ask for emergency room triage for the brand. "The patient is literally on the operating room table, are you with us?" the CMO said in our kick off meeting. The resulting campaign was an attempt at getting the ailing brand back on track and back to it's heritage in outerwear.